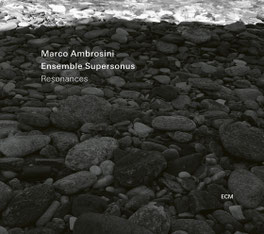 Between Sound and Space: ECM Records & Beyond [en]: "(...) a project as successful as it is ambitious (...)"
Downbeat, USA [en]: "The crowd stood up at the end, seemingly mystified and in awe"
London Jazz News, UK [en]: "The European Resonance Ensemble, by contrast, with the sequence of tunes played a continuous flow of music based on baroque sensitivities and what we used to call "experimental" or "extended technique" sounds."

Salzburger Nachrichten, Austria [de]: "Die unterschiedlichen Stimmen im Ensemble hätten eines gemeinsam: einen Reichtum an Obertönen."
MuW Nachrichten, Germany [de]: "
JazzEcho, Germany [de]: "Ensemble Supersonus - Brückenschlag zwischen Kulturen und Traditionen (...) In ihren Werken werden Kontraste, Verschiedenheiten und musikalische Extreme nicht als Konflikte wahrgenommen, sondern als Quellen neuer Energie"
Salzburger Nachrichten, Austria [de]: "Überirdisch - Nach oben sind die Grenzen offen: Obertongesang beim Festival Inntöne"
Jazztrail, USA [en]: "Often blurring the line between written material and improvisation and retreating from the major traits of jazz, Ambrosini and his associates create breathtaking sculptures of sound while bridging cultural styles. Resonances is a satisfying world-fusion opus."
ORF, Austria [de]"Heinrich Ignaz Franz Biber von Bibern wird mit der Maultrommel traktiert, Obertongesang, estnische Zither und Nyckelharpa spielen auch gewisse rühmliche Rollen und ein Kapitel der Sexualgeschichte ist erstaunlicherweise auch musikhistorisch von Bedeutung."
L'Isola della Musica Italiana [it]: "(...) si muove su un singolare crinale che abbraccia sì istanze contemporanee, ma con palpabilissime radici ben più antiche, quasi ancestrali, imbevute di musica colta di svariati secoli fa abbinata a un retrogusto folk-popolare largamente avvertibile"
Magazyn Audio [pl]: "Na płycie "Rezonanse" znajdziemy kompozycje oryginalne członków zespołu, utwory klasyczne i ludowe. Już w pierwszym utworze "Fuga Xylocopae" Marco Ambrosini ukazuje niesamowite możliwości brzmieniowe nyckelharpy. W Sonacie różańcowej No. 1 Heinricha Bibera słyszymy, jak intrygujące może być połączenie brzmień kilku instrumentów strunowych i drumli. Hymn "O Antiqui Sancti" mistyczki Hildegardy von Bingen przenosi słuchaczy w czasy uduchowionego średniowiecza."
Kultur-tipp.ch [de]: "(...)das Gestrige fügt sich mit dem Heutigen,
das Traditionelle mit der Innovation zum Ganzen. Fabulöse Musik."